皆
さ
ん
、
こ
ん
に
ち
は
!
^
^

13 NOVEMBER 2017
I don't want to type a long essay just like before. Just wanna express this thing. Idk. I know I'm getting older, from a girl to a lady. I already reached 18 and almost 19 years old. It's obviously a lie if I said I don't have a feeling towards someone. Yes I do. But at this circumstances, I'm afraid to express it.
Yes of course, it's natural. Having a thumping heart while seeing him and so on. But I'm still at the same situation. CONFUSED. I like him, but I don't really sure of that! :/ Okay listen here, we never talk. He might never notice me lol. I once had this feeling when I was a high school girl. But nah, I liked that person but he never know. Until I told him. That was when he already got another girl.

There are some much reasons why im scared to express it. I'm not beautiful, and I never had this kind of experience. How can I, I mean. Lol. But if he likes me back, that would be one of the biggest miracle ever happen in my life.
That's enough. I just wanna say. Hey there, I like you.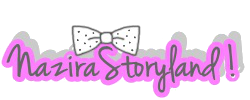 ---
Thanks for reading! :D
---