皆
さ
ん
、
こ
ん
に
ち
は
!
^
^

just post a photo, for a muqaddimah! ^^
What's up! I'm back. Current time : 11.40 P.M.. Yosh! Let's begin the journey of typing for tonight. To be honestly honest, it's inexpressible. I got lot of things to say, but tonight let me just type spontaneously. ;)
So, the first topic is about my final exam. Or we called it 期末試験(KIMATSU SHIKEN) in Japanese. Before the final examination, they called students who got less than 70 marks for every subjects. I was one of them. I was a bit shocked, because I did my best though. I thought it would be my electric circuit subject because I did lot of careless mistakes and my marks was below half for my first test. LOL. But then, they did a mistake. Called a person (which is me) who shouldnt be called. Ugh. Nvm, I'm fine. And glad at the same time. I did the best I could for my final. And still hoping for 4.0 but my information processing......... :{
The second one is for my best buddy. I don't really think you will read this but hey. Thanks for everything. Thanks for always be here, through my ups and downs. You're one of the gems that I have and I will never let it go. Since 2004(unofficially lol) and let's keep counting! I love it when I need you the most, then you will come like ''can i call?'' or ''are you busy right now?''. We fight a lot too. But the best thing is when both of us know how to handle the situation, understandable! 2nd February <3
Yup, the third one goes to you, my new buddy. You would never know that I'm writing something for you but hey girl, I love you. I don't really know how to describe about that but thanks for having me in your life. We fight a lot too. Uh, basically, it's me who always start the fight. Hehe, thanks for being understanding. Remember when you cried in front of me because of your bad day? I couldn't be a hero but at least I wanna make you feel better that time, and I did it. A few weeks later, we cried together at surau HAHAHA it's funny, when it came in my mind. We didn't talk for a few weeks because i was hurt by your words xD I'm glad you're now able to express your feeling and come to have a deep talk, to settle things down. I'm a proud buddy!
Sup, next is you. Just wanna tell that, hi. Good luck for your next new journey. I'm hoping the best for you! Don't forget me. I will never forget those kehambaran! And, kinda shock of your new move. But actually, I have been waiting for that. Okay don't ask anything. ;) Sayonara ne.
The last, yup. The one that thought I did tweet about you, but you quite unsure too. But ended up knowing that the tweet was really for you. I don't wanna talk much. But hey, I'm sorry for making you uncomfortable of what I did say to you. I'm sorry if that will ruin everything. But nah, I don't really mind about that. It was a past. Not the current one. But that thing keeps disturbing my mind right now. You keep appear in my feed and I can't help but look and stalk. Idk why too. But to be honest. I was, a bit hurt. I had a feeling that you lied to me. You don't but you said you do and I guess it was just to comfort me. For me, it's better to be honest than a lie to make people feel better. Let's be normal again buddy. Let's.
So you and you and you and you. I know you guys are not reading this. But let me just tell you. Thanks for everything. And last but not least, THE TITLE IS NOT SUITABLE FOR THE CONTENT BUT NEVER MIND HAHAHA.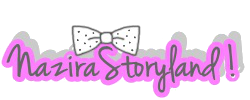 ---
Thanks for reading! :D
---